A kitchen renovation has long been considered one of the go-to projects to increase a home's equity and secure a higher return on investment when selling. New kitchens rank high for buyers browsing River Forest, IL, homes for sale or Oak Park real estate. Whether you're interested in a complete remodel or want to know which individual features you can change to find the most success with buyers, this guide will walk you through your top eight options.
Updated countertops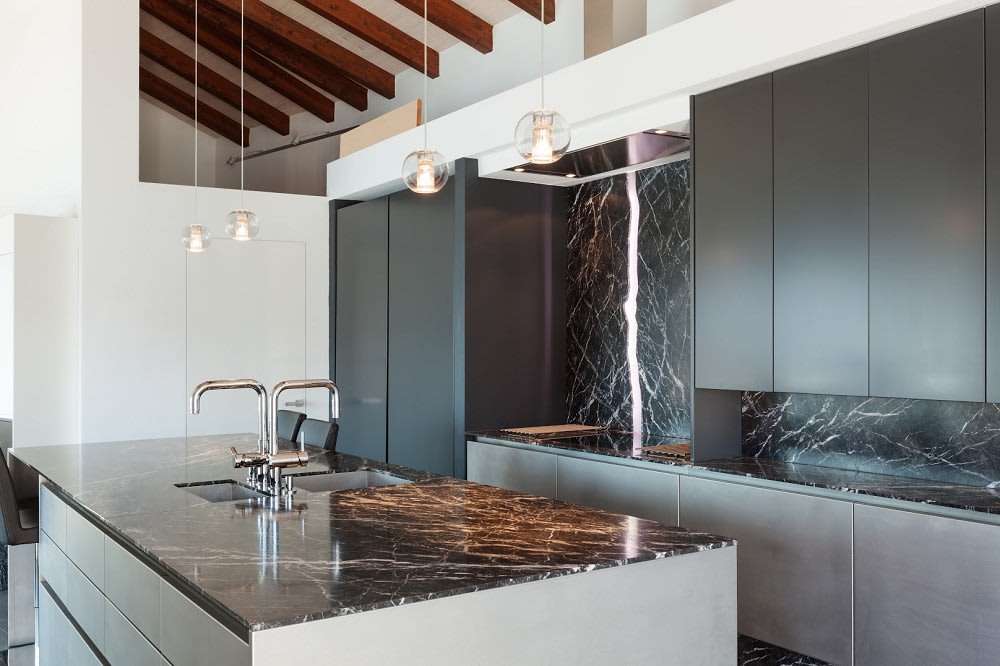 Buyers shopping for River Forest real estate place a high value on new countertops, especially if they're made with granite. Granite countertops rank in the top ten most valuable features for River Forest buyers because of their classic beauty, luxury feel, and durability.
Other natural materials, like marble or engineered quartz, are also popular
options for luxury kitchens
, coming in various colors and patterns. For a bold statement, contrast your kitchen's white or cream tiles with a black marble countertop. Take it further and complement the marble with black door and window frames or black cabinetry. Try a lighter marble or white granite and tie in pastel shades of blue, sage green, or pale pinks for a softer look.
Hardwood floors
Hardwood floors remain in the top five most valuable features in a new kitchen. Of the many
benefits of hardwood floors
, including how popular they are with Oak Park real estate buyers, none surpass the material's strength and beauty. Hardwood floors are warm and inviting, easy to clean, and last for years. They require proper care, but overall, new hardwood floors in the kitchen will pay dividends when you add your home to the list of River Forest, IL, homes for sale.
Modern appliances

Most luxury kitchens in River Forest incorporate modern appliances that make it easy for homeowners to navigate the room and prepare meals for the day. Consider swapping out your old faucets for chrome, touchless alternatives. As you change out the countertop on your island, consider adding a charging station for phones and computers.


Appliances like microwaves, ovens, and refrigerators can be replaced with
smart options
that come with a host of cooking settings and automatic features and can even connect to home hubs like Google Home and Alexa. For added luxury, consider adding a temperature-controlled wine room within the kitchen or choosing appliances that are built to blend seamlessly into the cabinetry.
A cohesive style

If you're seeking the best return on your investment, doing a full-scale kitchen remodel is often your best bet, as it helps keep the style of the kitchen cohesive with the rest of the house. If your current kitchen is in a mid-2000s French Country style, and you only update your appliances, it will still leave buyers feeling like the room is unfinished. This is especially true if the rest of your house is in a conflicting style. Bring your kitchen up to speed by transforming it into a sleek, modern style that can be seen in every detail.
More storage

Luxury homeowners are looking for kitchens with plenty of purpose-driven storage that's easy to manage. Kitchen renovations that draw in homebuyers will showcase a convenient and stylish room. Consider pull-out drawers for spices, baking ingredients, and mixing bowls in the cabinets. Create a walk-in pantry with motion-sensor lights or additional storage within the island. Have a spot for everything so that utensils, containers, and other clutter are tucked away, leaving countertops clean.
Plenty of natural light
Unless your home is designed around a dark, moody theme, keep things light in the kitchen. Potential homebuyers will be able to see all of the kitchen's most beautiful features, but it makes practical sense, too. It's challenging to prepare meals or connect with loved ones in a dark space. So, another top kitchen renovation project you can take on is adding in
more natural light
. This may look like installing a skylight on the roof or additional windows on the surrounding walls. Try to incorporate the new additions into the rest of the room by placing a new window in front of the sink or between cabinets.
An open layout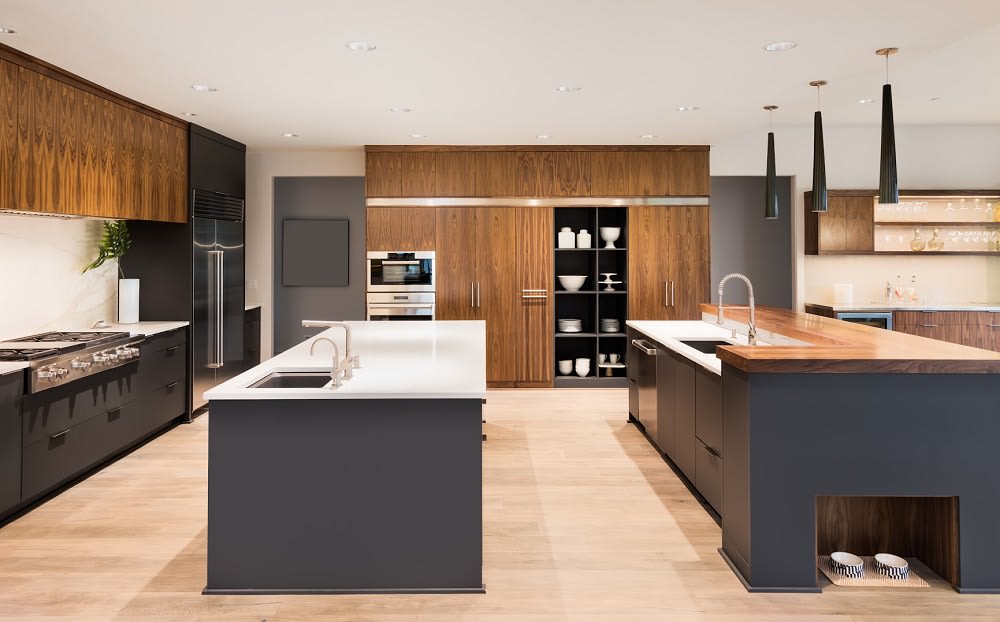 Open floor plans are still robust in interior design, as they allow for easy movement from room to room while creating a sense of freedom and spaciousness. If a dividing wall blocks off your current kitchen, consider removing the wall to allow the kitchen to flow into the surrounding rooms.
An open layout will allow you to add more storage and seating to your kitchen or install a second island. It can also let in more natural light, depending on where the nearest windows are located. Homebuyers looking at Oak Park, IL, homes for sale are expecting a kitchen that feels roomy and expansive, so open up the space as much as possible.
Decorative details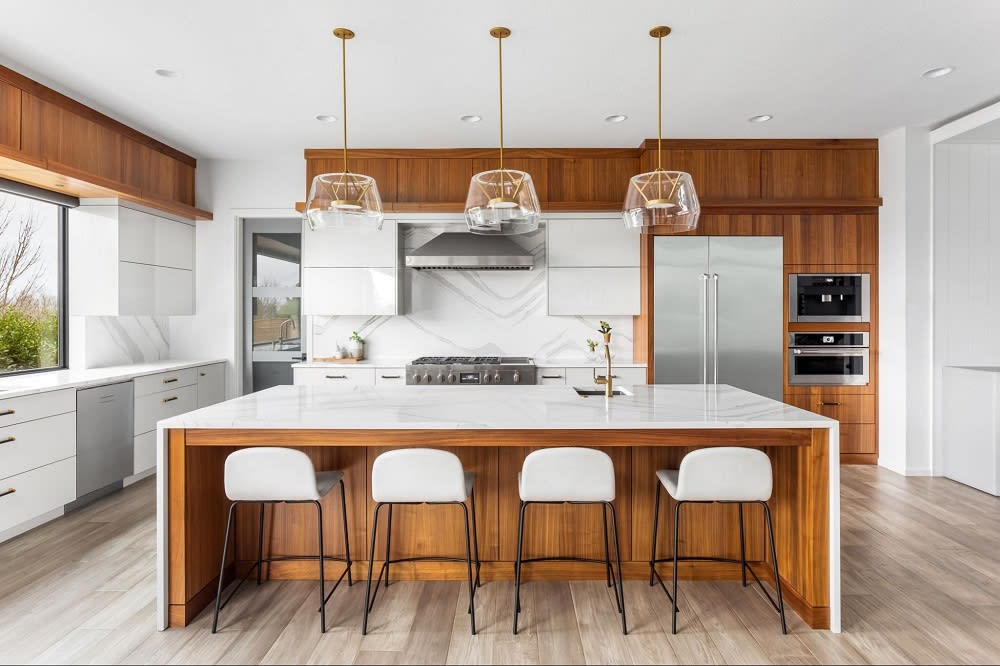 Finally, no kitchen renovation is complete without attending to the minute details. Homebuyers can tell when one part of the kitchen was updated and not another, like when cabinet materials are replaced without changing out the knobs or handles.
Make sure every piece of hardware you choose falls within the style and color palette of the room. Even a range hood cover can be designed to match the cabinetry and look more decorative. Bring in an eye-catching pendant or orb light to hang above the island or dining table as the final touch.


A new kitchen is a significant contributing factor to whether a house stays on the market longer than necessary. Make sure you know exactly what your kitchen needs by hiring a professional realtor who knows what
River Forest
real estate buyers are looking for. If you want more insight into the River Forest or Oak Park markets and how to make sure your home is ready to list, reach out to
Andy Gagliardo
and the Gagliardo Group today.