Getting outdoors is a great way to relax and maximize the utility of a home. Many homeowners could get much more use out of their outdoor space by making updates that add both form and function. In addition to maximizing luxury and utility, outdoor upgrades can add value to a home. Here are ten functional and aesthetically pleasing updates to consider for your home's outdoor spaces.
1. Lighting
Installing outdoor lights is a relatively simple and low-cost update that will make your outdoor space more usable. The more updates you add to your home's exterior space, the more essential it is to have nice lighting for summer nights. If you own River Forest, Elmwood Park, or Oak Park real estate, you see the sun go down pretty early in the spring and fall, even on days when the weather is nice. You can enjoy longer evenings outdoors with some extra lighting. Lights can be connected to your home's power grid, or you can use solar lights. This is an easy update because you can start small without making a big commitment. You can buy and install a variety of landscape lights yourself or contact a company such as
Artistic Outdoor Lighting
.
2. Wooden deck
Decks are perfect for summer cookouts and outdoor parties, as well as just relaxing in the afternoon or watching the sun go down. They are also a great value-added feature for any home. If you already have a deck, you could expand, repaint, or otherwise update it for more value and function. You can call
Gary's Home and Bath Remodeling
for a quote on a deck for your River Forest, Elmwood Park, or Oak Park real estate.
3. Stone or brick patio
A patio is another great option for enhancing the appearance and the utility of backyard space. For some houses, it is an appropriate alternative to a deck. If you have the space, you could go big and do both. There are lots of different kinds of stone and brick materials to choose from. Check out this stone
catalog
for inspiration.
4. Fire pit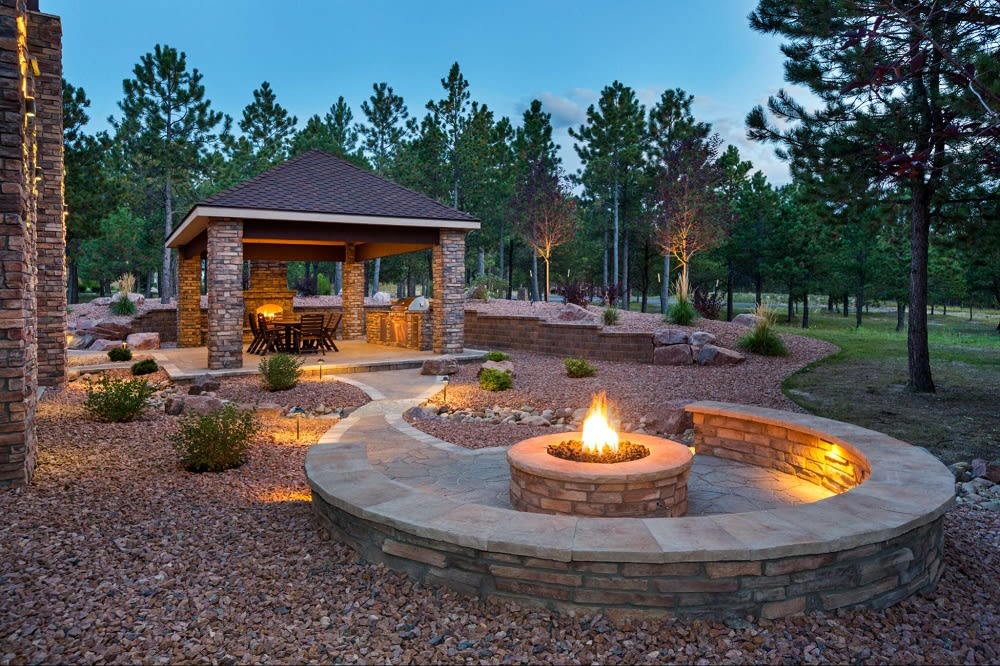 This one goes perfect with a nice stone patio, or it can make a great centerpiece for the middle of your yard. Fire pits come in different shapes, sizes, and materials to match perfectly with your home — and with the other outdoor updates that you make. Gathering around a fire is a great way to spend time with family and friends, so consider taking your game to the next level with a professionally installed fire pit.
5. Paved walkway

For some backyards, and even some front or side yards, a paved walkway can make your other outdoor updates more accessible. Perhaps you'd like to put a nice patio in a shady spot on the far side of your yard. The patio would look perfect with a simple matching stone pathway leading up to it.
6. Awnings

This is a relatively simple update that can make a big difference in the comfort level of your yard. You probably use your outdoor spaces more in the summer, so having some shade can make things a lot more comfortable. Like the other ideas on this list, awnings come in a variety of colors and styles, so you can get one that matches your home.
7. Gazebo or veranda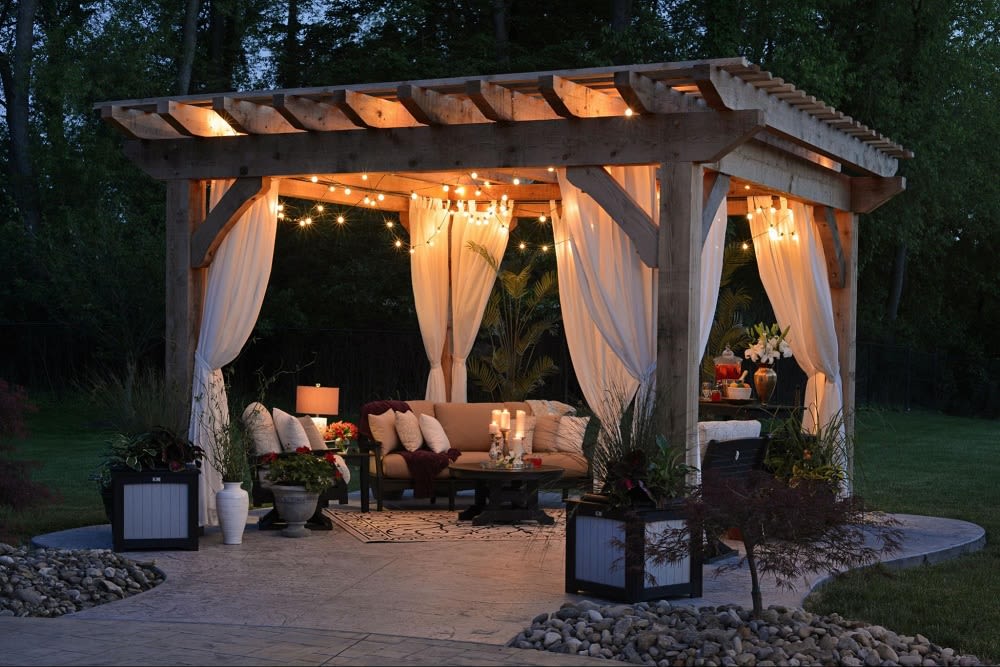 You can go bigger than a simple awning with a gazebo or a veranda. Of course, you can go really big and do both, but your outdoor space may be more conducive to one or the other, depending on the particular design of your home. The idea is to have a comfortable place for outdoor gatherings with plenty of shade.
8. Outdoor kitchen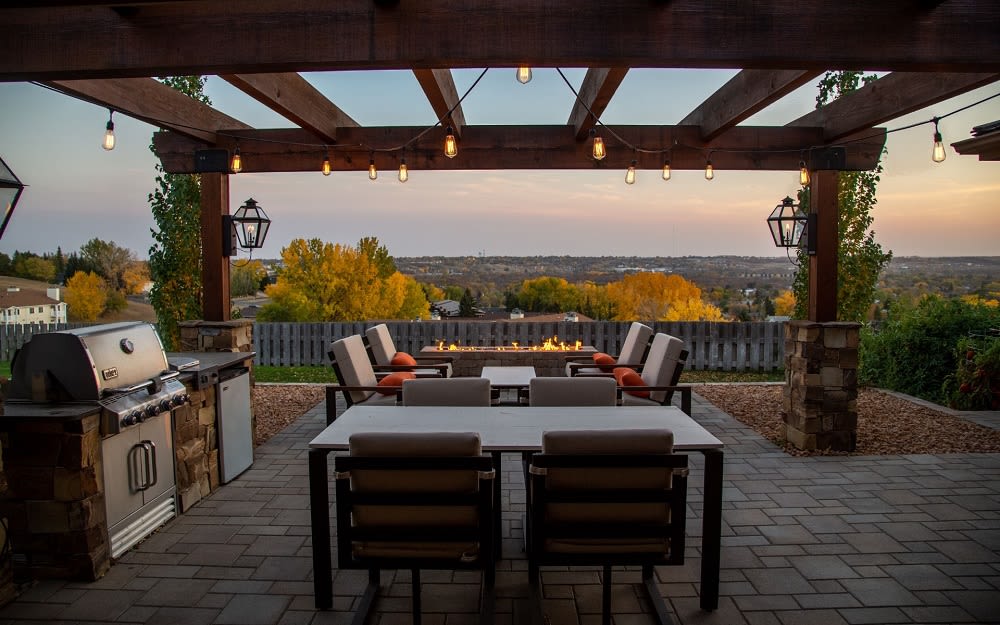 This one is for those who love the culinary arts, as well as those who just want their home to have a truly luxurious exterior. An outdoor kitchen can consist of a simple oven, grill, sink, and seating area. You can add in extra amenities according to your preferences. This is a project that can get pretty extravagant, but it will undoubtedly add value and function to your home.
9. Trees, plants, flowers, and grass
A big, open backyard is always a nice feature for a home to have, but many yards could be more aesthetically pleasing as well as more private with some updated landscaping. The possibilities of what you could add are unlimited, from a simple seasonal flower garden to a robust privacy hedge made of pine trees. You can also get citronella or other plants that smell good and repel insects. After customizing the greenery in your yard, you can contact a local company like
Davis Tree Care
to provide specialized care for your lovely oaks and elms.
If you want to really go big with the wilding of your backyard, you can add a pond. However, this takes a lot of maintenance, so a simple fountain may be more appropriate for your home.
Have you always wanted to have that perfectly green, uniform lawn for your River Forest real estate? You can get entirely new grass, turf, or even an artificial lawn if that's your style. Alternatively, you can take better care of the grass you have by installing a sprinkler system. If you're already happy with your grass, you can focus on adding some attractive gravel or mulch around your deck or trees.
10. Pool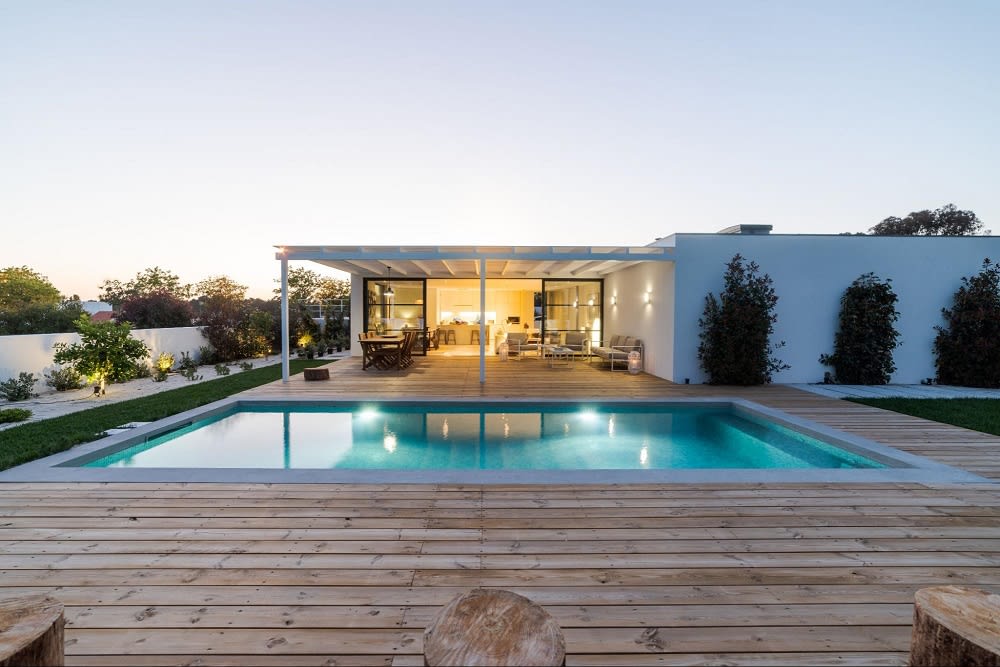 Nothing complements a beautiful home better than a nice big pool in the backyard. Pools come in many different styles and sizes. You can get an above-ground or in-ground pool.
Platinum Pool
is a local company that installs and maintains pools for River Forest real estate, and they can also help with some of your other landscaping projects.
Talk to a local realtor to find properties with great outdoor space
Want to buy a new home so you can get busy with these outdoor updates? The
Gagliardo Group
specializes in River Forest real estate, with a team of experienced realtors who can help you to buy (or sell) the perfect River Forest home for you. Gagliardo can also show you around some of the great Elmwood Park and Oak Park real estate that are available. Check out their impressive selection of suburban
properties
to suit a variety of tastes and lifestyles.